Astrology aspects for Monday's Full Moon
For the rest of this work-week, aspects involving Mercury and Mars mean that people may be feeling nervous or accident-prone and may be less easygoing than usual.  Friday and Saturday may hold friendlier energy with a Mercury-Venus conjunction in Gemini, after which Mercury moves toward a harmonious trine aspect with Saturn, permitting a space bridge-building, or bridge repair as the case may be.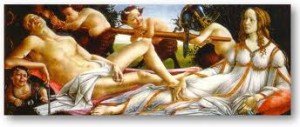 We're building toward a powerful Full Moon plus lunar eclipse in Sagittarius on Monday so Sagittarian issues may be more prominent now. You may find yourself thinking about the big picture; ethical issues; historical perspectives or perhaps foreign travel.   The lunar eclipse will take place with the moon in the constellation Hercules, depicted as a man down on one knee.  The full moon has some interesting aspects—with Venus conjunct the Sun in Gemini, opposite the Moon in Sag.   Both of these Venus aspects, particularly when Venus is retrograde, can highlight some of the planet of love and beauty's less pleasant aspects- a vain an obsession with perfection or a frivolous refusal to deal with harsh realities.
At the same time, the Sun and Moon will also be forming a t-square with Mars at the time of the Full Moon/Eclipse (read an explanation of the t-square aspect formation in our sister blog).  This can create an emphasis on competition, physical exertion and sexuality.  Since Venus, on the same degree as the Sun at the eclipse, will also be part of this t-square, there may be a sense of conflict between masculine and feminine needs.  This can play out in terms of relationships or in terms of your own inner "masculine" and "feminine" qualities as they are traditionally defined.  As Venus is still in her retrograde phase, there may be a need to re-define the balance of the masculine and feminine in relationships or within us.
You may need to re-evaluate a love relationship, and secrets between lovers are likely to come out at this time.  If you and another person have been getting along through a mutual avoidance of the truth, things could come to a head.  There is also the possibility that a friend or lover from the past with whom you have unresolved issues will re-appear and the two of you will have the opportunity to wrap up emotional loose ends.  Or you could find that some area in which you overindulge yourself (Venus) needs to be corrected through some corrective Mars actions.
For some people, the Venus-Mars square will manifest simply in terms of more squabbles.  Try to draw on the energy of the Mercury-Saturn trine which will be happening at the same time, to facilitate a more mature approach, letting conflict move toward creative compromises rather than harsh words and divisiveness.
The Full Moon will take place at 14 degrees Sagittarius/Gemini.  The Sabian symbol for this degree of Gemini is "Two Dutch Children Talking To Each Other, Exchanging Their Knowledge" while the symbol for 14 Sag is "The Ground Hog Looking For Its Shadow On Ground Hog Day."  Together, these two images evoke friendly communication and an awareness of natural cycles.  The Sabian symbols are a wonderful melding of astrology and clairvoyance, which we have been featuring on one of our sister blogs recently.
Venus retrograde is a time of re-thinking.  This is a wonderful time to re-evaluate with the help of a skilled astrologer through an astrology reading.